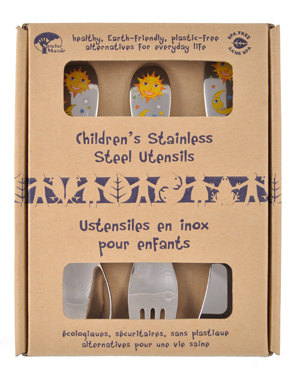 We aim to live plastic-free in our household, but upon inspection, you will find the ubiquitous plastic containers, although BPA-free.  Utensils and dinnerware designed for children are often made of plastic, as parents fear breakables and expense, but it doesn't have to be so.
Life Without Plastic is a great online retailer that can help you find safe alternatives for your family.
Our vision is to help all living beings, including the Earth, by working toward decreased reliance on plastic. We realize that plastic is not going to disappear any time soon. We recognize the benefits of plastic and the important roles it plays in society. We simply wish to build awareness about its dangers and the existence of healthier alternatives for household products. Healthier for the Earth, healthier for us all.