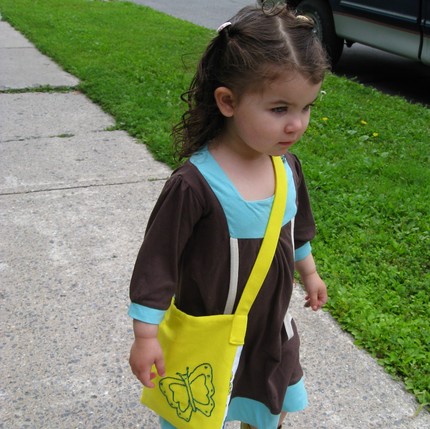 I love discovering new artisans on Etsy!  This time, I have found SewnNatural.
Home of modern eco picnic and baby blankets, quilts, toys, kids' hip bags, toddler dresses & more using all natural, organic and rescued upcycled fibers. We believe it's possible to create something beautiful while making the world a little better at the same time. Sustainable and original design with great care in craftswomanship.
We were recently sent a kids eco messenger bag.  This bag is made from organic cotton and vintage cotton fabric and is handmade in Ontario Canada. They are playful and delightful and sure to charm any child (and parent).  Each bag is one-of-a-kind.