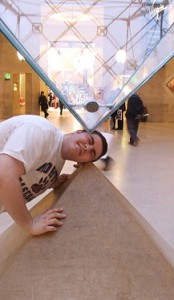 Having an earache is a real drag.
Having a child with an earache is even more challenging. It can mean sleepless nights and irritable days for all of you.
An ear infection is one possible cause of that ache, but even if it isn't an infection, a buildup of wax or dirt in the ear can still be extremely uncomfortable. And flying on a plane or driving to a higher altitude can bring on an earache pretty quickly.
When it happens, it doesn't matter whether it's an inner ear or outer ear infection, impacted ear wax, or an allergy response. You just want relief.
The doctor may see you during office hours, but it seems like earaches tend to appear in the middle of the night. What do you do at 2 AM?
Here's a list of natural remedies that you might have in your home right now: [Read more...]